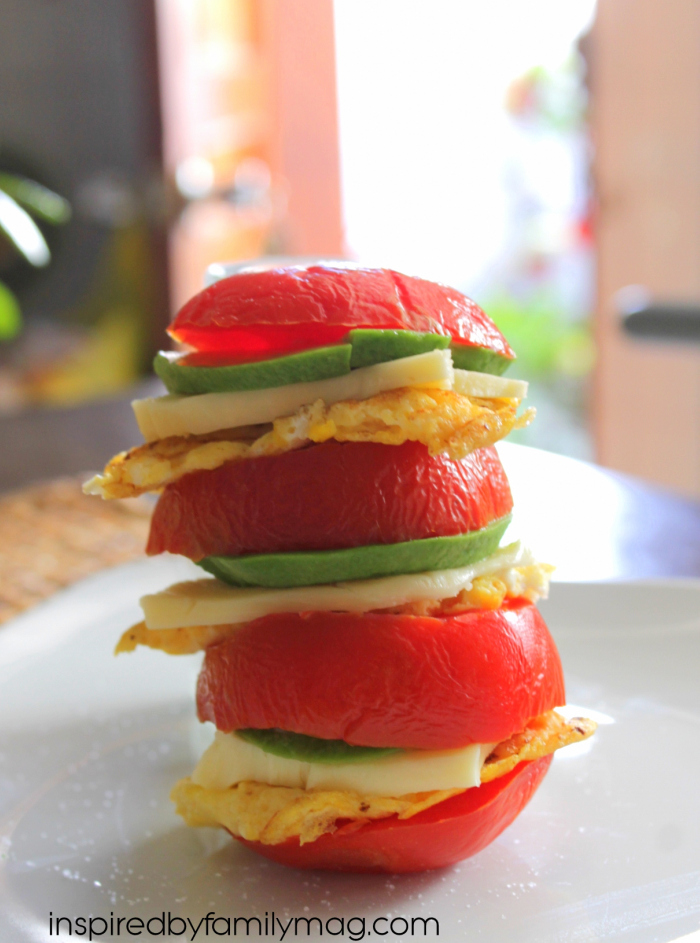 I've been trying to cut bread out of my diet so I have been needing to get creative with my meals. Doesn't this Egg, Tomato and Avocado Sandwich look scrumptious?
It's hard to have a different diet when you have a family but breakfast is certainly a meal where I feel like it's easy to serve myself something totally different.  Actually this sandwich I think my kids would enjoy. It's also perfect for anyone who is on a gluten diet or protein diet.  Enjoy!
Egg, Tomato and Avocado Sandwich
Ingredients:
Medium to Large Tomato slices (thick)
Mozzarella slices
Scrambled egg
Avocado slices
salt to taste
Optional: chipotle sauce
1. All you will need to do is stack your sandwich accordingly: tomato slice, egg, cheese, avocado and then start again.
Use a toothpick or skewer to hold your sandwich together. Add salt to taste. I like to serve mine with chipotle sauce!