Studying the first Thanksgiving is a great way to kickoff this month! As you know I teach my kids ranging from preschool – fourth grade so I'm always looking for ways to overlap on topics and subjects.  So for the next couple of weeks we will be briefly touching on the first Thanksgiving and the history behind it.
Here are some great resources I found that we'll be using as we explore pilgrims, native americans, pie & turkeys with my little guy.
Free Thanksgiving Printables
Pilgrim Activities: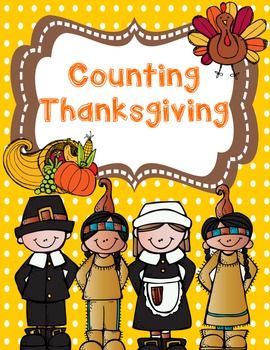 Counting Thanksgiving Math activity Free printable
Science of Turkey Printable via On the Road to 31
Thanksgiving Printable Pack from Homeschool Creations
Totschooling always has some fun printables and here's one for turkeys: Turkey Feathers Number Matching.
This worksheet is great for labeling the turkey body parts via Teachers Pay Teachers
If you like the Do-a-Dot printables here's a fun pack on the Thanksgiving theme via Gift of Curiosity.
This might be too old for preschoolers but I'm going to do it with all three boys together so we can discuss it and my preschooler can join in. Free printable at Teachers pay Teachers
And we can't forget gratitude. Here's a fun and easy activity to enjoy and cultivate gratitude in our kids go here for the free printable for a limited time.
Another one of my favorite blogs to download preschool packs from is 3 Dinosaurs.  Here's a Thanksgiving pack which is a bit different from the one above.
As always make sure to peruse all of the great ideas below from our Mom's Library Link Party and also feel free to add your own activities, ideas and post!