This is a fun way to explore the world with your kids with this Paper Shooter Airplane.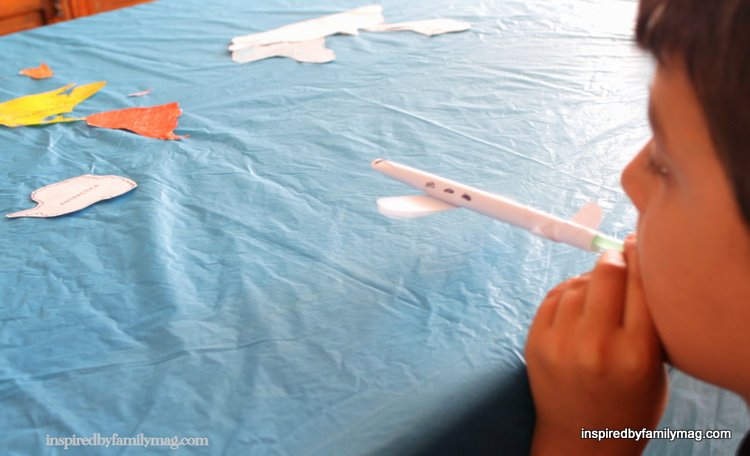 My kids love traveling and exploring so my son was super excited when we made some paper shooter airplanes and explored the world with them.  Here's the plane having a rough landing.
I covered our dining room table with blue plastic table cloth that we had left over from a party and then I added the world.  I found a printable world map online that wasn't too complicated to cut out and I taped onto our table cloth.
Then my son just shot out his airplane to land on different places all over the world.  Sometimes we would guess where we thought it would land and other times we picked specific places for it to land.  Sometimes it just landed on water which also gave us an opportunity to explore the oceans. Or they can just shoot it in the air, this was a good hour of fun as they tried all sorts of things with their plane. You can make a rocket or just a plane shooter and not anything to it following the directions below.
How to make a straw and paper shooter plane: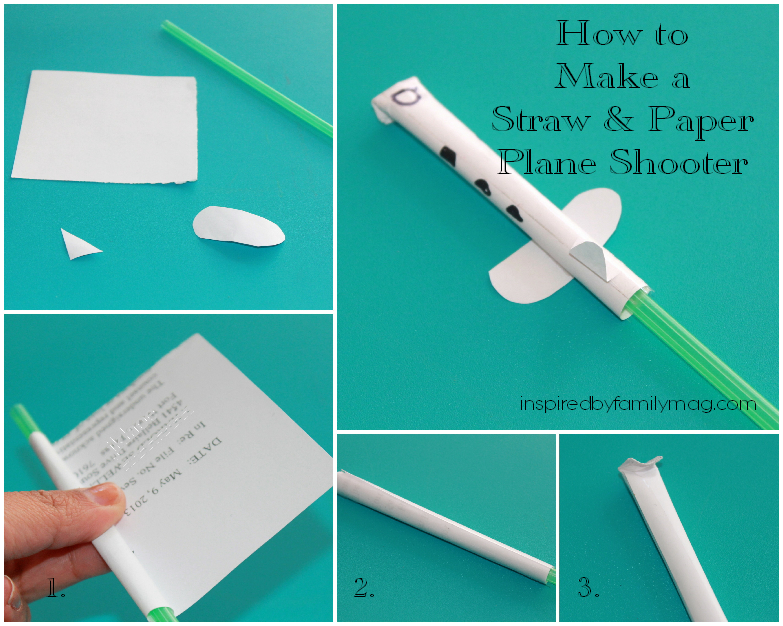 Supplies:
Small square paper
straw
tape
1. Loosely roll paper around straw.
2. Tape the end so it won't unroll.
3. Bend the tip.
4. Then glue your airplane pieces and draw in windows with a marker.
Have fun!