I have been trying to come up with different Valentine crafts to make with paper bags because I love paper bag crafts!  I love that these DIY Valentine's Day Treat favors are super easy to make and not to mention inexpensive.  It's a sweet gift your child can make for his teachers or family members or for a party favor.
This Paper Heart was what I came up with and it was sewn with love!
If you have a lot to make you can use a sewing machine. Though I love the hand sewn look.
As I mentioned above, I really like paper bag projects.
DIY Valentine's Day Treat Favors: Sewn with Love
What you need is paper bag, thread and needle. And of course your goodies you are going to stuff the bags with.
Draw the heart shape on your bag. Cut out and begin to sew leaving an end open so you can stuff it with your goodies and then sew it all up.
If you have older kids they can help you using a large & thick needle.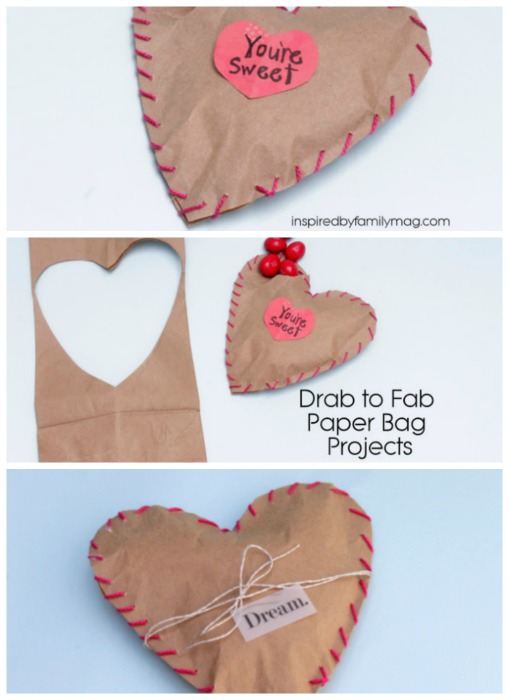 Easy enough.
Here's another more grown up style: