I love how these carrot shaped calzones turned out! Aren't they adorable? My kids love to take their fancy lunches to school and show them off, lol. Once I even had a kid stop me at school and ask if I could bring him lunch too.
These are really easy to make so my boys joined in the fun!
In this picture the first carrot is in a cone shape, I stuffed foil in them to keep them that shape.  The second carrot is a flat calzone, I prefer this method so I will show you how to do this one.  This recipe was featured in the Spring Issue, to view in flip-page magazine format go here.
Enjoy all of our post via your favorite social network to get our updates:Twitter,Pinterest or Facebook and our readers preferred way via email.
You can also use pretzel dough, here's my favorite pretzel recipe or a much easier alternative is crescent roll dough from the store.  I'm making some tomorrow for Easter lunch using my pretzel recipe. I can't wait to see how those turn out.
Fun Spring Food: Carrot Shaped Calzone
Dough Recipe ( I also use this for pizza dough recipe)
1 1/2 c. warm (105-115 degrees) water
1 Tbsp. sugar
1 Tbsp. yeast
1 tsp. salt
2Tbl. Olive Oil
3-4 1/2 c. flour
In a large bowl, combine water, sugar, and yeast. Let stand for 10 minutes or until yeast is bubbly.
Add salt, olive oil and stir. Add 1 1/2 c. flour and mix well. Add italian seasoning to dough. Gradually add all the flour until dough starts to pull away from the sides of the bowl and it barely sticks to your finger.
Spray a bowl with cooking spray and place dough in the bowl.
Cover and allow to rise for 20 minutes.
Remove from bowl and place on a lightly floured surface. Cover a cookie sheet with foil or parchment paper.
Filling for Calzones
3/4cps shredded Mozzarella
1/2cp shredded Cheddar
1/4 cp sundried tomatoes w/its oil
Pepperoni slices
2 tsp Garlic seasoning
3 tsp Italian Seasoning
shredded Spinach
Olive oil for brushing on
1 tbl parmesan
Directions:
1. Mix all of the ingredients above.
2. Roll out dough on a floured surface and cut in a wide triangle shape and begin this process:
3. For orange calzones mix about 25 drops of yellow and a couple of drops of red and brush on to calzone.
4. Bake at 350 for 30-35mins
5. Place on plate and insert parsley, cilantro at the top end.
Beth from Hungry Happenings made some fun ones with crescent dough and stuffed with egg salad but this is more my love language stuffed with Mozzarella, Pepperoni, Spinach with Sundried tomato!
Here are more fun Easter recipes: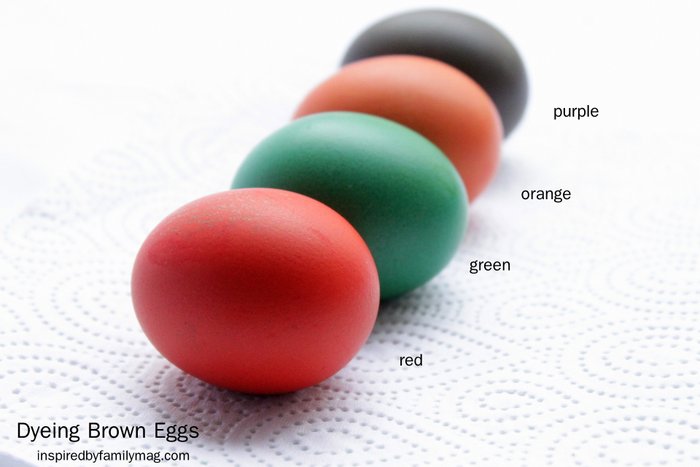 How to dye brown and white eggs
Fun Easter Breakfast Eggs
Bunny Shaped Pretzels
Confetti Filled Eggs Easter Activity