Mommy & Me Preschool Homeschool: Community Helpers
I don't go into detail in our lesson plans below about our colors and bible verse because we spend most of our time reviewing that in circle time and then practice using it in pretty much every lesson.  If you noticed I use a lot of colorful supplies and the goal with that is to have Mateo practice his colors while working on his numbers, letters, movement, etc… So for example, when we are doing the math car activity below. I'll say, "Can you put 2 tires on the yellow car?"  or "What's your favorite color car?"
For our bible verse I'm using the free ABC Bible Verse Printables from Homeschool Creations during our school time. I do go in alphabetical order for this. This week since we were talking about firemen we incorporated that into our bible lesson and talked about how God rescues us from: anger, sadness, jealousy, fear… it was a really sweet time with them as I shared about some of my kid stories.
What I do is pick and choose activities from below to enjoy throughout the week.  Some activities get done lots of times, don't feel like you have to come up with something new each day, remember kids love repetition and they learn from it.
So, now for this weeks Mommy & Me Preschool homeschool on Community Helpers: Firefighters!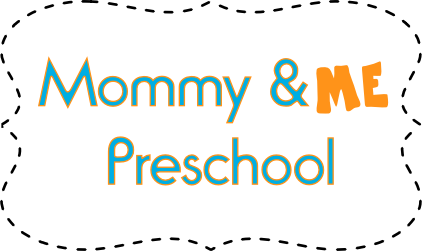 Theme: Community Helpers: Firemen
I found this cute set of free printables for our Community Helpers theme that I'm using throughout our week. It's on the 3 Dinosaurs blog and it's free. And Royal Baloo blog had this fun Firetruck printable set that we also used.
Letters & Numbers: C and Review A & B
Sing the ABC song (It's important not to isolate the words/letters but to share them as a whole so try to incorporate some kind of ABC song weekly.)
Letter C song– Sing " C says "ka" C says… Every letter makes a sound C says…  We use our LeapFrog Letter Factory Phonics

for this, which is where I learned the song. It's really catchy and my boys love it. I've used it with all three of them and it didn't cost very much.
Letter C Play dough & writing activity
Review with the Follow the Letter B Path Worksheet here.
Alphabet Sensory Bin – You can see pictures of this here.
LeapFrog Letter Factory Video – He watched LeapFrog: The Amazing Alphabet Amusement Park

but my favorite is this set LeapFrog: Learning DVD Set, it's the Letter Factory one in that set
.  My son accidentally broke it in half so it's on my list to buy. Hint, hint if family or friends who want to spoil my kids with a little gift.
Pencil Grip practice & the Letter C – This week I decided to start Mateo on holding the pencil correctly.  At first he got irritated with me but then he was fine.  It's interesting though that he doesn't mind holding it correctly to write but for coloring he can't stand it.
Clothespin activities are great for pencil grip practice.  With this activity he was also reviewing all the letters he'd learned.
Math: Number 2 – Use the road track #'s as shown here.
Car activity – You can make cars from foam or construction paper. Have your child make play dough tires for the cars. This is my favorite NO cook play dough recipe here.
5 Little Fire fighters rhyme – I made an "abacus" with 5 beads and each bead represented the firefighter going down to get in the engine. You can get more info. on this project here and the free printable to go with it.
Social Studies/Science:
Discuss what a community is?  Ask what are different community helpers in our community?  Show him the different people using the printable I mentioned above and have him pick if he'd like to be one of those when he grows up.
Critical Thinking Skills: I had Mateo do a "Which is Different?" activity.
Gross & Fine Motor Skills through Music, Art and/or Movement
For art we hand painted his 5 Little Fire Men to go with his poem.
He had a huge smile on his face throughout his art time. He loves art!
Cut play dough use this No cook play dough recipe.  For the car activity above in the Math section I first had him cut the play dough in small sizes for his tires.  He loves using his scissors! Which is great because it helps build his fine motor skills that will help with his handwriting skills.
Stop, Drop & Roll is important fire safety and it gets them moving. Have them do this a few times.
Firefighter game – Our little guy has a firefighter rain jacket so he put that on and went to town with putting out "fires" in our yard.  I hurried him along from each "blazing flame" to get him running and moving.
Cutting strips to help develop his fine motor skills.
Spanish: Food
Another community helper in our community is the Chef/Cook.  So we cooked for our Spanish lesson this week. I love to use books to help our kids learn Spanish so this time I checked out of the library the book called, "Chicks and Salsa" by Aaron Reynolds
 I must warn you it's absolutely hilarious.  The book is all in English but what I did was translate the food words in Spanish, ajo- garlic, tomate – tomato, cebolla – onion, queso – cheese…  Since my end goal was to cook with them I wanted them to be familiar with the food words before we started cooking. Once we started cooking we had to only speak in Spanish.
My middle child who loves funny books really got into it so much so that he ate guacamole which he never eats.  In the book it's called Quackamole and he help make it and he ate tons of it.  We made Rooster Roasted Salsa, Hog Wild Nachos and Quackmole and enjoyed it all for lunch!