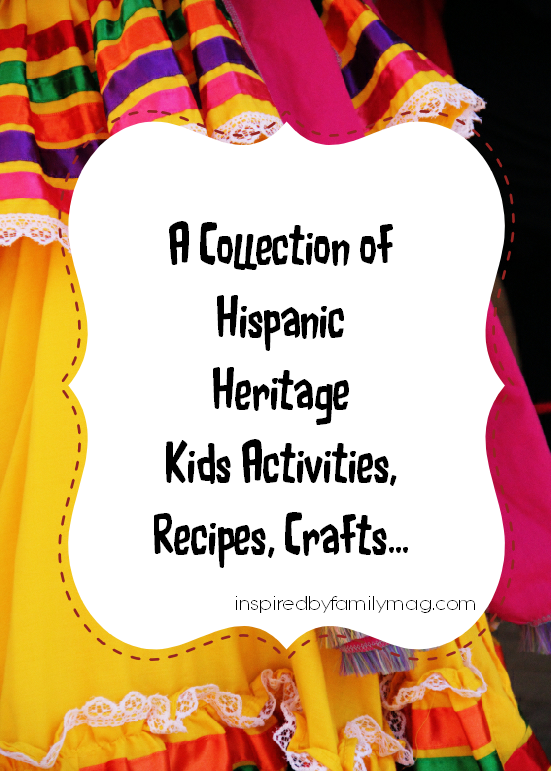 Welcome to the Second Annual Hispanic Heritage Month Blog Hop!  Below you will find a collection of crafts, kids activities, recipes and much more that will help get our Hispanic Heritage month started!
This years blog hop is hosted by Multicultural Kid Blogs and 15 of our member blogs!
Hispanic Heritage Month runs from September 15 to October 15 every year, celebrating the histories, cultures and contributions of Hispanic and Latino Americans.  Celebrating heritages and culture from Spain, Mexico, the Caribbean and Central and South America.
Check out all of our fabulous Hispanic Heritage Month articles below!
Follow along via your favorite social network so you don't miss any of our fun family articles :Pinterest Facebook or Twitter and our readers preferred way via email.
Hispanic Heritage Month Activities
8 Kid Friendly Hispanic Heritage Month Recipes
Children's Books about Mexican Culture
12 Activities to Celebrate Hispanic Heritage Month with Kids
16 Best Children's Books on Hispanic Heroes
And here are more ideas shared by our bloggers from around the world! Just click on the images below and it will take you to the website.