The ABC's of Merrymaking, Holiday baking and booty shaking fun! This is a creative resource for all of us who are looking for ways to be creative in our small and big celebrations.
To be honest I love both the big and the small celebrations but in all of it I like to keep it simple.  I am not the mom who hangs wreaths for every single holiday and wears easter egg earrings or snowmen sweaters but I do like to simply enjoy the big holidays!  Sometime's it's simple like a yummy recipe: chocolate dipped strawberries shaped like hearts for Valentine's day. Or a fun craft that doesn't involve too much like cereal box bunnies.  Or a quaint little gathering for the family. Or a big celebration for friends and family.
Stay tune for more  great articles or you can follow us via your favorite social network to get our updates:Twitter, Pinterest or Facebook and our readers preferred way via email.
Be inspired and party on!
Okay, this post is getting too long with my cute little ABC's above so I am going to make it easier for you and put it all on one printable. My favorite is Y!
Ideas for your Holiday Celebrations: (There are too many holidays for me to list here so I will share the big ones with you.)
Three Kings Day (Dia de los Reyes)- January 6th
Valentines Day Feb 14th
Presidents Day – Feb 18th
Abe Lincoln's hat from paper plates
St. Patricks Day – March 17th
Easter Sunday March 31st
Cinco De Mayo May 5th
Mother's Day May 12th
Father's Day June 16th
July 4th You can use your decor from this holiday for memorial day, flag day, labor day
Patriotic Bunting (Trendy Garland)
DIY Aluminum Star Napkin Rings & No-Sew Napkins
Grilled Sausage with Peppers and Orzo
Labor Day Sept 2nd -see above
September 8th- Grandparents Day
Love notes in their pill organizer case
Halloween- October 31st
Halloween Treats- Smarties Bats
Halloween Cupcakes- Ding Dong the Witch is Dead
12 Halloween Candy Alternatives
Deliciously Healthy Popcorn Balls
Halloween Favors: Pumpkin Play doh in Baby Food Jars
November 17th – My birthday, oh wait that's not a national holiday. Either way here are some birthday ideas.
5 Tips for a Budget Friendly Party
Simple Birthday Celebrations and Traditions
Choosing a Party Theme They will Love
Thanksgiving Day November 28th
How to make pumpkin puree and pumpkin spice from scratch
10 Thanksgiving Family Fun Games
Thanksgiving: Ship Craft Ideas
Thanksgiving Countdown and Grateful Activities for the family
Christmas
Christmas crafts, recipes, home decor, diy…
5 Easy Christmas Advent Calendars
Winter Party Favors: DIY Snow in a Can
Christmas Family Games: Christmas Carol Charades Game with a twist
New Years
New Year's Family Activity: One Word
New Year's Eve Countdown with Balloons
New Year's Eve Countdown: Champagne Fizz
New Year's Family Activity: Time Capsule
You may also enjoy: 35 Family Date Night Ideas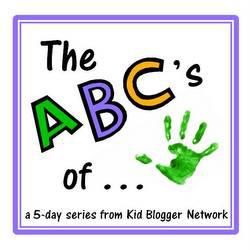 For the other fabulous bloggers Mamas Tips & Tricks: (There are other great categories in this series stop by and check them out at This Reading Mama who organized this wonderful series)